Keeping the Mission Firmly in Mind and Remaining True to the Original Aspiration to Foster an Industry-leading Excellent Brand
- Interview with Liu Yanping, General Manager of Onumen Technology Co., Ltd.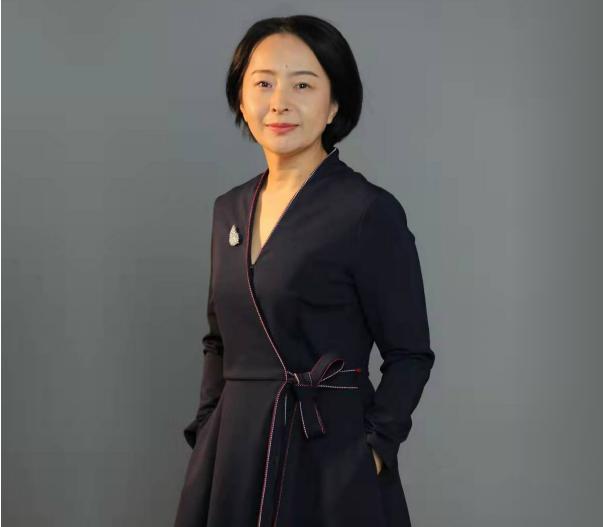 She never forgets why she started though several years have passed. Liu Yanping, General Manager of Onumen Technology Co., Ltd., always focuses on the inheritance and development of craftsmanship spirit. Through years of practice and experience, she becomes aware that China's economy and trade, despite a solid foundation, still needs further development. The undertakers of responsibilities in the new era shall make innovations on this basis, in order to open up a broader road for future development. With the LED display as the core business, Liu Yanping founded Onumen Technology Co., Ltd., aiming to boost the industrial economy and drive the development of the LED display in China.
Being the person in charge of Onumen"separate and foldable screen", Liu Yanping carries out innovative R&D, adheres to her principles, and has always focused on developing differentiated and high-quality lightweight screen since the founding of Onumen, and combined technological innovation and market demand during the constant improvement of products. Thanks to these efforts, Onumen has developed a series of new products with independent intellectual property, and become the "intelligent application solution expert" in the LED display.
Onumen Technology Co., Ltd. is an enterprise specialized in the R&D, production, sales and services of flexible curtain screens and foldable screens, as well as a high-tech enterprise engaged in the LED display early in China. Aiming to build the enterprise into "a leading brand of thin, lightweight and foldable display that solves the pain points of the industry and improves overall efficiency", Onumen creatively separates the PSU from the screen, produces the thin, lightweight and foldable screen with no panel, no frame, no fan, no noise and low heat, and obtains approximately 100 invention patents worldwide. Onumen products have won wide praise since their debut for high efficiency, energy conservation and easy installation. "Onumen LED" has passed the EU CE certification, China Metrology Accreditation, China Quality Certification, CNAS-IAF Certification, FCC Certification, ROHS Certification, TUV Certification, CCC Certification, etc.
Remain true to the original aspiration and blaze a new trail to seek development
While some people's original aspiration is the dream, and some start their career for profit; things are different in Liu Yanping's case. Her original aspiration is to challenge the fate, to bestir herself, to innovate, to make decisions prudently after thinking over all possibilities, and to obtain the unique strategic insight. The electronics industry has ushered in its golden age since 2009, an age full of opportunities and challenges for electronics manufacturing. Also in 2009, Liu Yanping founded Onumen Technology Co., Ltd. based on her forward-looking vision.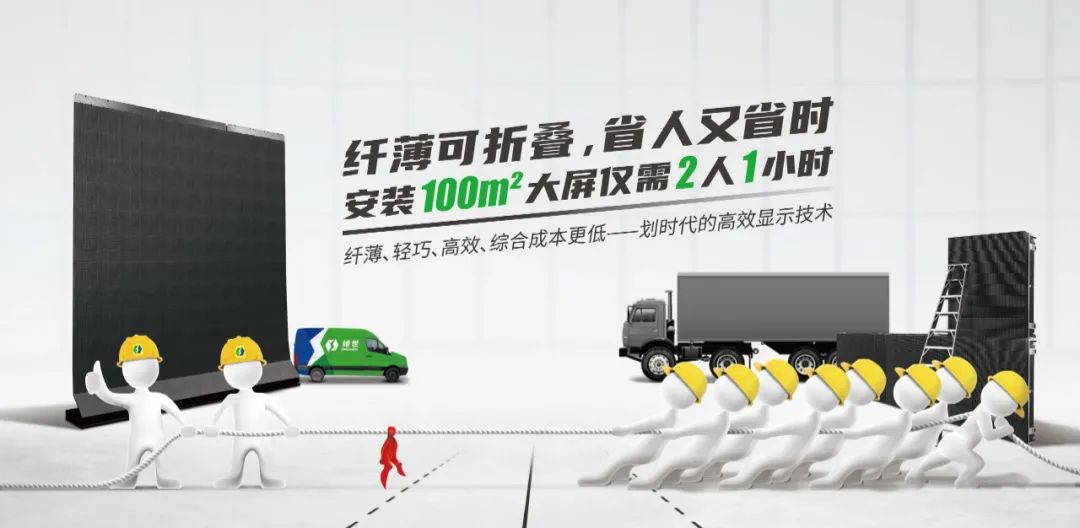 The first step is always the most difficult, which is the same case for Liu Yanping's entrepreneurial process. For a start-up, capital and talent accumulation are essential in the early stage. The first problem faced by Liu Yanping was the lack of funds. She mortgaged almost all her wealth to successfully found Onumen. Only those who have such experience can understand the difficulty and bitter she suffered at that time. Great convenience and support are provided to entrepreneurs nowadays. However, more than a decade ago when policies were imperfect and interest and social relations were considered the most important, entrepreneurs endured huge external pressure in addition to physical and mental sufferings. Such pressure has cultivated her strong mind as well as her determination to lead the enterprise through the wind and waves. The second problem she encountered was talent cultivation and management. Onumen gathered only three or four people in the beginning. Despite the small size, she aimed at the long-term development of the enterprise, adopted the ERP right from the start, and implemented digital management. Therefore, she could advance with the times during the development of Onumen, improve employees' working efficiency, and reduce management burden.
Mozi said, "A country will be well governed if it has many able and virtuous men. If not, the country governance will be poor." In the current "product first" age, strength means the right to speak. Talents constitute the foundation of excellent products, the driving force for business development and the source of enterprise innovation. Onumen products have always led the industry during R&D and iteration depending on the professional and excellent strength of Wang Ning, a founding partner of Onumen Technology Co., Ltd. With technical background and outstanding professional strength, Wang Ning has developed dominant products of the age and is regarded as the soft power of the enterprise. While Wang Ning constantly improves products during R&D, Liu Yanping pays attention to all details in management. They two join hands with all Onumen members and always strive for perfection when many other peers lower the quality and offer lower prices to win the market.
"After having struggled in adversity for the whole life, I still have to endure the final crisis." Liu Yanping thought that business could run smoothly with her persistence and hard work. However, she never knew that the biggest risk is hidden in the industry itself. The unhealthy environment of the industry was the second difficulty she must overcome. What she could do was to rely on her own strength to change the existing environment of the industry and promote the healthy development of the industry. She upholds the business philosophy of "simplicity, true and sincerity", insists on cultivating a high-quality brand, follows her heart, and creates a dignified brand. She participated in biddings with products to acquire the opportunity to cooperate with some enterprises. However, these biddings required the involvement of three or more enterprises with similar products; while Onumen LED was unique worldwide. Therefore, Onumen had been often excluded from bidding for its unique quality and innovation. In this case, Liu Yanping had to go overseas for the sake of business development and product recognition, and had gradually entered the foreign market.

At that time, the industry practice was that the full payment for goods could only be received after products had been delivered to customers. In the meantime, raw materials purchased from foreign countries could only be delivered upon full payment. Such unequal cooperation mode brought enterprises huge risks. To change this unreasonable traditional payment method, Liu Yanping insisted on a minimum advance payment of 50%, in order to improve the enterprise's emergency response capability. Her persistence was like a lamp in the dark back then. Finally, relying on her ability and the strengths of products, she has gained customers' recognition and the enterprise's success. The enterprise was also suppressed by peers. Other enterprises in the industry asked Onumen to be an OEM, otherwise they would not leave any order to Onumen. Against this unhealthy context, Liu Yanping has adhered to the correct practice. She aims to solve the pain points of the display industry – high labor cost, transportation cost, storage cost and maintenance cost, eliminate vicious competition, and develop differentiated products depending on the professional ability and advanced technology of Onumen.
As said by Gu Yanwu, a famous thinker in the late Ming and early Qing Dynasty, "Everyone should be responsible for the prosperity of the country." Another philosopher had said: "A man with a strong sense of responsibility overcomes everything." Fulfill your social responsibility, and your goal will be achieved. Liu Yanping has remained true to her original aspiration, led the development of the industry with her best practice, and adhered to her pursuit and principles.
Win universal praise and create excellent quality
"There will come the day when the roc finally goes up with the wind, flying up to the deep sky." Since 2009, Onumen Technology Co., Ltd. has accumulated approximately 100 invention patents pertaining to the portable and foldable display, including 40 international patents. The products have passed professional certifications and been widely recognized by customers at home and abroad for their reliability, water resistance and other features. Onumen that presents innovative technologies applies modern technology to products and leads the whole industry. It is characterized by easy installation: an 100m2 screen can be successfully installed only by 2 people within 1 hour, which saves 80% operating cost and improves comprehensive efficiency by at least 5 times. Having solved the pain points of high labor cost, transportation cost, storage cost and maintenance cost, Onumen LED not only provides customers with pleasant visual experience, saves time and labor, but also creates diversified scenes.

Without time and space constraints, Onumen LED products are widely applied in many fields, and rebuild people's visual imagination. They are used to serve the public in multiple segments, such as stage art, creative advertising, outdoor media, smart city, exhibition, conference venues, e-sports and information display. For example: Smart: Applied indoor. Quite popular among businesses such as indoor stage performance, rentals, concerts, press conferences, meetings, exhibitions, shopping malls, airports, content display in public areas and advertisements for its thin and lightweight design, easy installation, hanging and folding functions, one-key lifting, HD display and rich colors. It overcomes such disadvantages of traditional panel screens as heavy weight, large volume and restricted shape design, reduces the installation and transportation cost, increases brightness, has smaller footprint, is more convenient and comfortable to use, and satisfies customers' multiple needs. Smart Plus: Applied outdoor. It enables customers to feel the charm of visual creation outdoor, and perfectly recreates the visual paradise despite the rain and snow. Smart T Plus: Hollow design applied outdoor. It blends with the surrounding architectural environment, and presents the unique ethereal artistic style based on its hollow design. Magic Plus: Embedded with powerful magnets, it keeps normal operation in the bad weather including wind, frost, rain and snow, and provides customers with a long-lost sense of security.
After Onumen Technology Co., Ltd. shifted its focus to the domestic market in 2019, Liu Yanping still adhered to her own principles and direction, that is, insisting on high-quality development of Onumen. Her experience embodies the inheritance and development of craftsmanship spirit in the new era. With silent practice, she makes an amazing life, gives back to the motherland with love, and inspires and leads many young people to contribute to China's economic development.
Inherit craftsmanship, and win the future
"As heaven maintains vigor through movements, a gentle man should constantly strive for self-perfection. As earth's condition is receptive devotion, a gentle man should hold the outer world with broad mind." The heart of gratitude continuously drives Liu Yanping's business development. Her ultimate goal of business is to use what's taken from the society for the society, and achieve a win-win situation between the society and the enterprise. Bearing the responsibility to serve the society in mind, she is living a more meaningful life. While building a great brand from nothing, she never forgets to contribute to the development of the society and the industry. This is the motive force that drives her to strive for higher goals since her start-up, and the best demonstration of craftsmanship.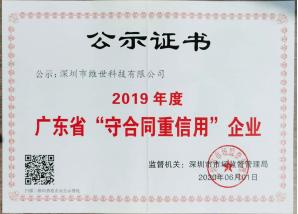 "One might have learned the doctrine earlier than the other, or might be a master in his own special field." From the founding of the enterprise to the building of the brand, Liu Yanping has constantly raised demands on herself, and contributed to the industrial development depending on her specialty. Before shifting the focus to the domestic market, Liu Yanping started the research on domestic market in 2019, and employed professionals to position the company as well as its products, publicity and brand. She also supports the future development of the enterprise through online publicity. According to her, starting a business is like playing a game, and she needs to "continuously upgrade and fight the boss". She has realized her goals in this entertaining manner. The next "boss" for her is the IPO of the company. She is working hard to make this dream come true as early as possible. She hopes that more young people with creative ideas, ability, courage and sense of responsibility can join Onumen, to jointly boost the development of the display industry.
She is working on the same thing day after day; she is constantly striving for perfection with a sense of responsibility; and she is remaining true to her original aspiration. "The way ahead is long and has no ending; yet high and low I'll search with my will unbending." Her firm determination and vision will be proved by time and action.