Recently, the China Association for Quality Inspection (CAQI) worked with over a thousand of enterprises to launch the "World Rights Day • Product and Service Quality Integrity Commitment" activity, where Onumen was recognized a demonstration product and service quality integrity enterprise of Guangdong Province in 2022.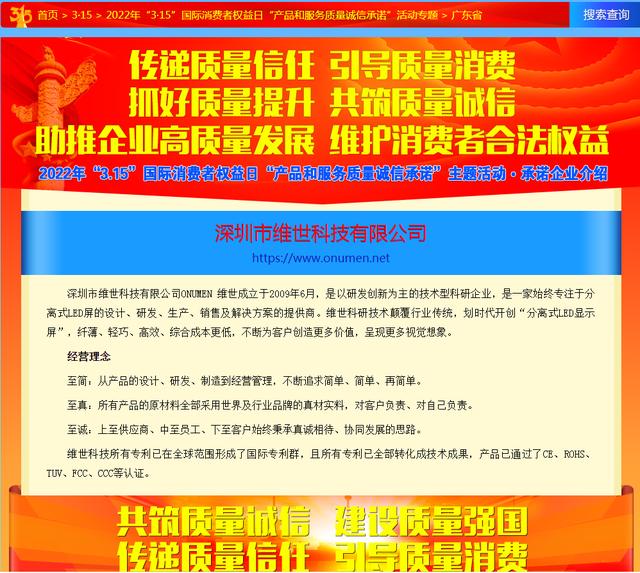 The World Consumer Rights Day always draws the attention of all walks of life, especially the consumers.
Since 2000, the China Association for Quality Inspection (CAQI), as the industry organization of quality inspection and professional quality association in China, has been working with industry players to organize the "product and service quality integrity commitment" activity among other World Consumer Rights Day activities, and played a significant role in communicating trust based on quality, guiding quality consumption, providing authoritative and reliable quality information to consumers, and effectively protecting the legitimate rights and interests of consumers.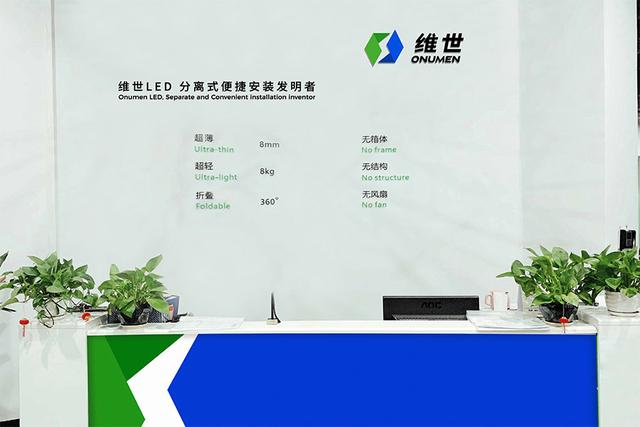 As the inventor of the convenient separate LED screen installation, Onumen always gives priority to the rights and interests of consumers, guarantees product quality and service quality, and takes concrete actions to "be authentic to the times". Established in June 2009, Onumen is a technology-based enterprise engaged in R&D innovation. It designs, develops, produces and supplies separate LED screen solutions. Onumen disrupts the industry with the epoch-making, slim, lightweight and efficient separate LED display with a lower comprehensive cost, creates more value for customers, and presents more visual spectacles.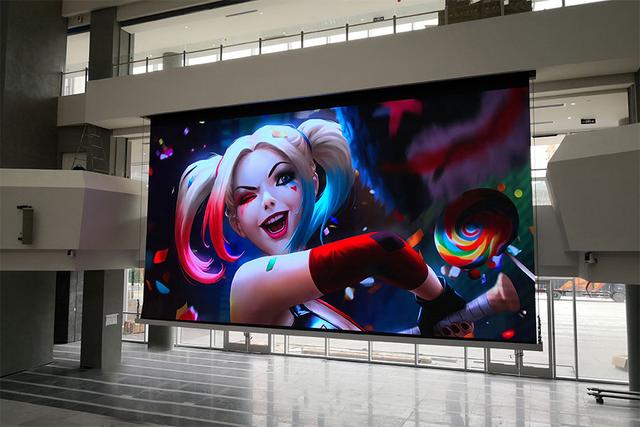 Onumen solemnly undertakes:
It will comply with relevant laws and regulations and quality standards objectively, scientifically and strictly, establish and improve the quality management system, improve the quality archives, actively fulfill social responsibility, focus on quality development, vigorously boost quality, effectively conduct key process quality control, quality inspection and measurement, improve product quality traceability system, continuously improve the quality level, fulfill legal obligations in ensuring quality and safety, quality warranty and defective products recall, make necessary self-declaration of product and service standards in a timely manner, take responsibility for damages caused by inferior quality according to law, respect market order, maintain fair competition, and effectively protect the legitimate rights and interests of consumers.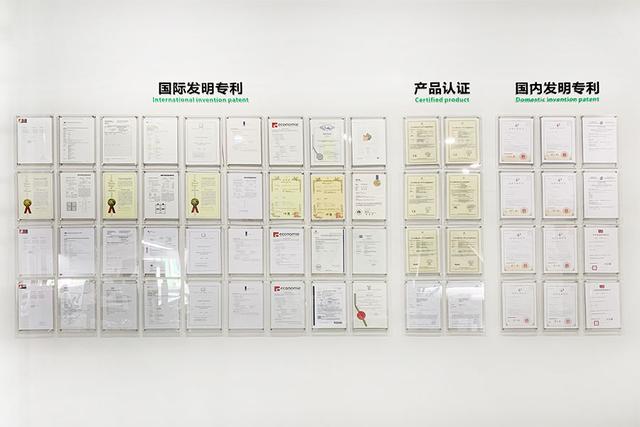 The certification by the authority again demonstrates that Onumen is widely recognized and trusted by both consumers and the community for its high-quality products and services.